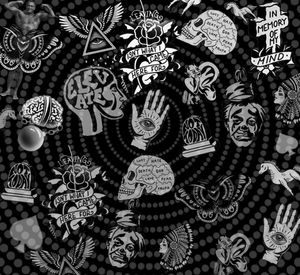 REVIEW OF REVELATION BY BILL MITCHELL~ BLUES BYTES
"Coming out strong is a heavy version of Blind Willie Johnson's "John The Revelator," with Lediger putting plenty of power into her vocals that just sound like the south, while Hill deftly picks the notes on his National guitar and contributes an eerie harmonica solo. Hill absolutely kills it with slide guitar parts on the up-tempo boogie blues/gospel tune "Run On," conveying the feeling that we are all out in a field somewhere at a raucous revival meeting." Full review at  http://www.bluenight.com/BluesBytes/su0223.html?fbclid=IwAR0DSOy-79oakSAS09WVt43rpqeKKBxRN-Kb1GnS-oKnfJNSTn0tw8hzBjI
REVIEW OF REVELATION BY JIM WHITE ~ BLUESROADHOUSE.COM
"

All of this is a long-winded introduction to a fine new album by Robert Hill and Joanne Lediger that offers a contemporary look at gospel blues with six covers of traditional songs, one masterful Tom Wait adaptation, and four originals by Hill. He and Lediger have been performing together for the last fifteen years; Hill a slide wizard and Lediger a passionate vocalist. Hill's daughter Paulina also joins on vocals. " - Jim White
Review of revelation by the north jersey BLUES SOCIETY
 Blazin' harp work.... extraordinary guitar solos.......Robert Hill certainly knows how to let the music take its twists and turns like the Mighty Mississippi – is the smooth, powerful, and soulful vocals of Joanne Lediger.... the " Devils Music " couldn't get any better.... every track is smokin' and radio worthy...music that most definitely was made to blow minds and lift spirits...
Read full review at: https://www.northjerseybluessociety.org/post/revelation-robert-hill-and-joanne-lediger-2022-wild-animal-ditch-music
REVIEW OF REVELATION BY Tom baldino -JSJBF
The first of Robert's originals, "Jesus by the Riverside," shows he can write a spiritual equal to any of the traditional songs here. Again, sharp vocals, expressive guitar, and driving percussion make this one a winner. This is a labor of love brought to fruition by a group of very talented musicians led by a man with a creative vision, Robert Hill.
Read full review at: https://jsjbf.org/things-of-interest/revelation-robert-hill-joanne-lediger/
REVIEW FROM BLUESDDODLES (UK)